Certainly citizen and community activism can change the dynamics of such issues as global warming, workplace justice, fracking and GMOs and promote a sustainable (and even thriving) economy. Even corporations and government organizations can contribute towards this necessary goal. We are all for this.
Then again, we have all one thing in common, we are all consumers.
In the industrialized world, most of us buy food, clothing, household products, appliances, automobiles and many other products and services. Consumption represents 70% of the US economy and about 60% of the global economy.
Every time we buy something in a market economy (the whole world except North Korea and Cuba) we make a decision. A) We decide to buy and B) We chose between different products and srevices.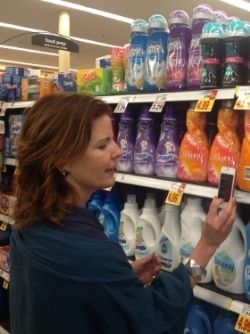 We believe that if we consumers have easy access to information about the sustainability of what we buy, we can make a difference.
This very simple and obvious proposition is what drives our effort to launch EarthTouch in 2015.
What we propose also is that the information made available to consumers has to be trustworthy.
Certainly full transparency about the source of the information is required to build trust. Transparency is one of our fundamental principles.
There are mountains of data about the sustainability of different products. Getting to it is not easy but possible. We have a plan to simplify the process so it can become routine. We propose the first "information cooperative" anywhere; the Alliance for Consumer Empowerment and Sustainability, ACES.
There are no similar efforts to ours that do not fall into the control of large corporations. France, with the Grenelle legislation, is an exception. There the government has approved a law that requires manufacturers to disclose sustainability information.
We at Earth Accounting are a raw startup. Yes, we are a California benefit corporation, yes, we have an ongoing intellectual property strategy, yes, we have an increasing number of letters of intent by organizations with product sustainability data willing to participate in ACES, yes, we have a very qualified executive team, yes, we are already meeting with possible investors and we offer them a business plan with 3 phases and 5 year projections based on 4 business models, but it will take time an money.
If you want to be part of a big idea whose time has come we ask you to consider donating what you can through our Indiegogo crowdfunding and help us spread the word with Facebook, Twitter and however you can. And we have a referral program to reward you for your contribution.
Any ideas or feedback are very welcome.