Consumers account for 70% of the economy. Consumerism so far has meant the manipulation of people so they consume more. A great documentary that analyzes the emergence of consumerism by the psychological manipulation of consumers at the beginning of the XX century is The Century of the Self. This BBC film is very watchable however disturbing. A newer documentary takes off from it is Ethos, narrated by Woody Harrelson and directed by Pete McGrain. If you watch it after the 1:02:00 minute it gives what we call the anti-thesis to the original consumerism; consumers have the power to change the world towards sustainability.
Consumers can act ethically and change the world, ethical consumerism.
Certainly sustainability has become a popular term around the world. Corporations are actually starting to focus on sustainability and many are designating Chief Sustainability Officers and publishing their sustainability policies.
But these top down approaches to sustainability, including government sustainability policies cannot succeed if consumers do not participate in decision making. For consumers to make better purchasing decisions they must be informed.
One source of information are the almost 500 ecolabels available.
There are vast amounts of information available through these ecolabels but there is little transparency and it is difficult for an individual consumer to put it all together.
This study by Accenture (page 10) tells us that in the US, 14% of consumers are actively looking for sustainability information. More in other countries like India and China, less in other countries.
Wouldn't it be nice if there was a way of making it all easily available by just scanning a barcode?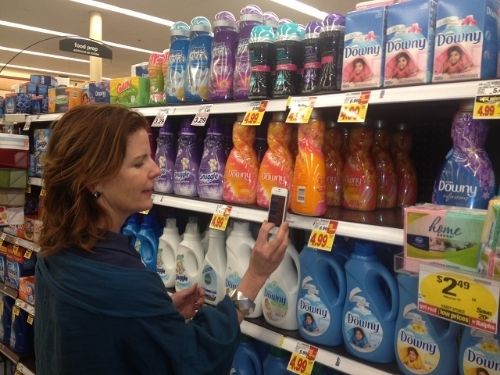 The new era of smart consumers is upon us. Let's make it happen.
We'd love to hear your thoughts.